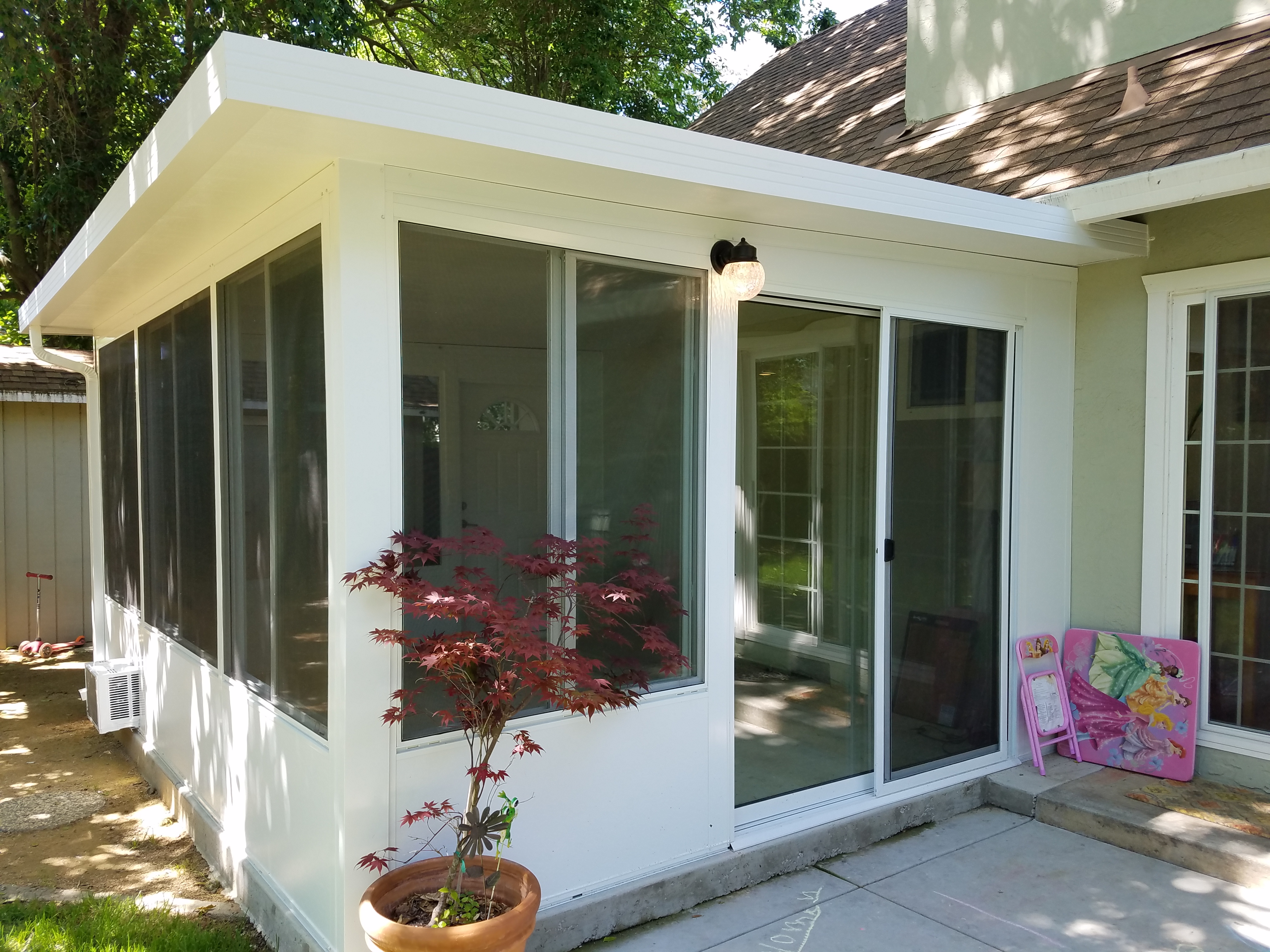 Solid Roof Sunroom
Our lifestyle rooms are so versatile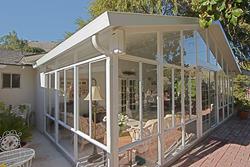 Gabled Garden Room
A time honored style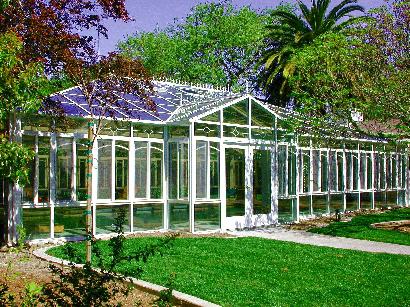 Pool Enclosures
This one in Napa let's you swim all year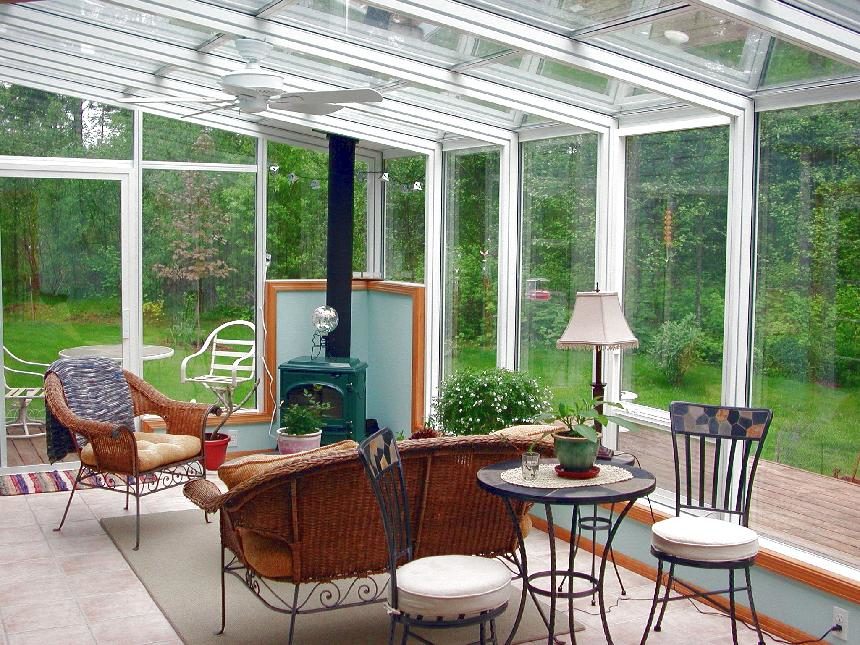 Sunroom Sacramento
A sunroom is an added space that allows sunlight in while keeping the elements and bugs out. Sunrooms have a wide variety of uses including playrooms, home offices, exercise rooms, spa & pool enclosures, and more.
Sunrooms are also known as solariums, garden rooms, conservatories, patio enclosures, atriums, greenhouses, screen rooms, etc.
Sunroom Systems offers you by far the best product selection and the most options, at prices below many of our competitors. We will happily help you choose the right room to suit your needs!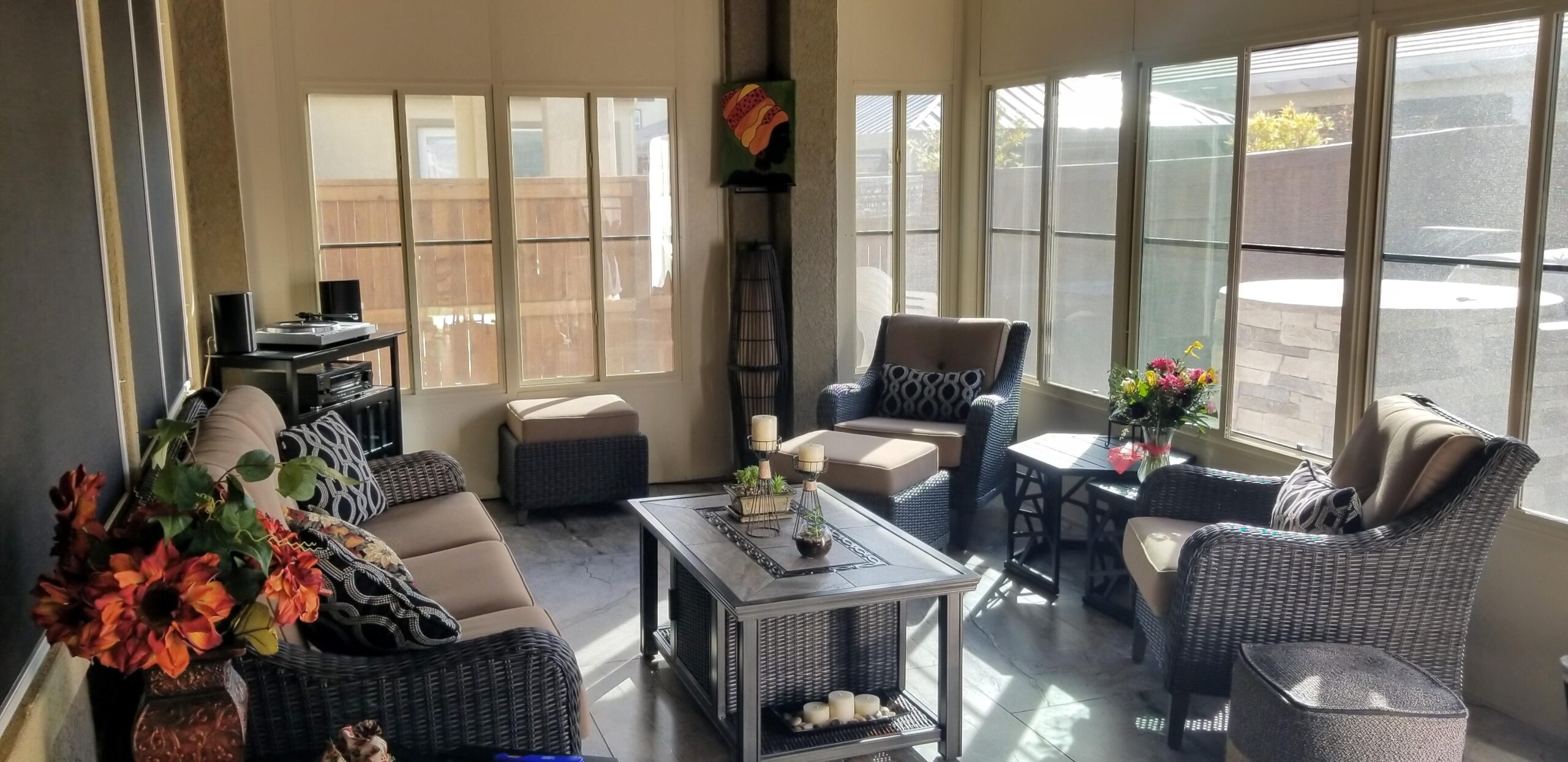 The first outdoor room that becomes an indoor room at the touch of a button
It's the brand new "Flex Room"